Dave's Hot Chicken Sauce is a harmonious blend of water, raisins, tomato sauce, diced tomatoes, black pepper, dry thyme, dry oregano, smoked paprika, chili powder, garlic cloves, olive oil, and red onion. Dave's flavorful combination results in a sauce that's perfect for adding a spicy kick to your favorite chicken dishes.
However, Dave's hot chicken sauce is nothing less than a condiment. It is the perfect art of balancing the flavor and culinary crafting, so if you are a fan of trying new and different iconic sauces, here is a recipe chart available for your concerns.
I tried to make Dave's hot chicken sauce recipe at home to serve with the processed food options, and it presents a balanced flavor of spices and other ingredients.
In this article, I will embark on the ingredients, recipes, and some other customized options that you can use to prepare this delectable sauce.
What is Dave's Hot Chicken Sauce Made Of?
Dave's Hot Chicken Sauce is made from a combination of flavorful ingredients that come together to create a spicy and tangy sauce. This chicken sauce recipe calls for a quarter cup of water, which is used to create the sauce's base.
Raisins are also added, lending a touch of sweetness to balance out the heat. Additionally, you'll find a can of tomato sauce and diced tomatoes in the mix, providing a rich and robust tomato flavor.
To give Dave's Hot Chicken Sauce its signature spiciness and depth of flavor, a blend of spices is incorporated. This includes one teaspoon each of black pepper, dry thyme, dry oregano, and smoked paprika, as well as one and a half tablespoons of chili powder.
These spices combine to create a complex and spicy profile that enhances the overall taste of the sauce.
Garlic cloves, four in total, are included to infuse the sauce with a delightful garlic aroma and flavor. These cloves are typically minced or finely chopped before being added to the sauce.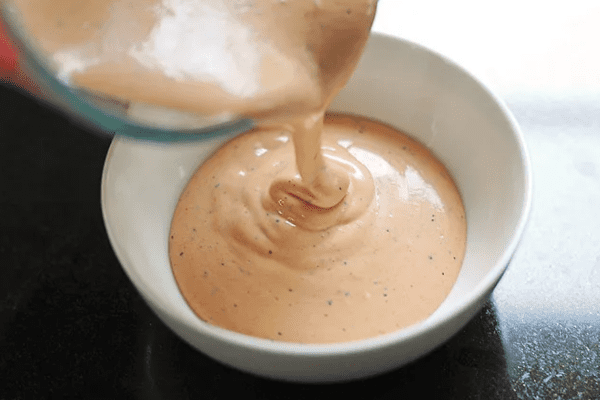 To round out the ingredients, one tablespoon of olive oil is used to sauté the red onion, which is then diced and incorporated into the sauce. The red onion adds a hint of sweetness and a satisfying texture to the sauce.
Ingredients You Need to Make Dave's Hot Chicken Sauce
1/4 cup of water
1/4 cup raisins
Tomato sauce, one can
Diced tomatoes, one can
Black paper, one teaspoon
Dry thyme one teaspoon
Dry oregano one teaspoon
Paprika smoked one teaspoon
One and a half tablespoons of chili powder
Garlic cloves 4
Olive oil one tablespoon
Red onion 1, diced
Preparatory Process
To prepare the oil, I first took a large skillet and placed it over moderate heat. After that, I added one tablespoon of olive oil to it.
The next step is to add garlic and onion and saute it for the next 5 minutes to tender it completely.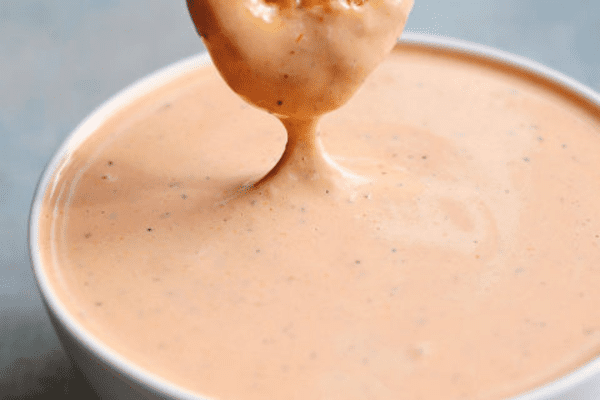 After 5 minutes, mix all the herbs and spices mentioned in the ingredient chart, including black pepper, oregano, chili powder, paprika, etc.
After that, add a can of tomato and some tomato sauce and cook it until it starts boiling and bubbles appear on its sides.
After that, lower the heat under the skillet and cook it for 30 minutes by adding water and resins. When the sauce is prepared, you must serve it hot for the best taste.
Presentation Tips for the Dave's Hot Chicken Sauce
Some of the noteworthy presentation tips are as follows;
When presenting it at the dinner table, you have to be sure about the consistency of the sauce. It should be thick enough that it coats the chicken in an excellent and even way rather than making it gloopy.
Also, for a smooth and even texture, you can strain it to cover up all the solid residue in it.
With time the consistency of sauce keeps on getting better, so it is advised to prepare it in advance and keep it in the refrigerator for later use.
Serving Suggestions
The sauce is the perfect combination to present, along with wings and fried chicken. On the other hand, you can also drizzle it over the tacos to give you extra punch for having a meal culinary experience.
Customization and Variations of the Dave's Hot Chicken Sauce
The taste and flavor vary from individual to interior, so you can be creative and adventurous with its complete flavor enhancement.
For the different customized and variation options, you can try honey that will provide you with a sweet flavor with a savory taste.
Dave's chicken hot spicy sauce charts can be altered as per the preference that suits you the most.
How To Store Leftover Dave's Hot Chicken Sauce?
Leftover Dave's Hot Chicken Sauce can be easily stored for future use. After allowing it to cool to room temperature, transfer the sauce to an airtight container to keep it fresh and prevent any outside flavors from affecting it.
This sealed container should then be placed in the refrigerator, where it can safely be stored for up to 5 days.
Dave's Hot Chicken Sauce Recipe
If you're looking for a hot chicken sauce recipe that's similar to Dave's and is simple to make, you can try this homemade hot chicken sauce recipe.
Ingredients
1/2

cup

hot sauce

such as Frank's RedHot

1/4

cup

melted butter

1

tablespoon

white vinegar

1

teaspoon

cayenne pepper

1

teaspoon

garlic powder

1

teaspoon

paprika

1/2

teaspoon

salt

1/2

teaspoon

black pepper
Instructions
In a medium-sized bowl, combine the hot sauce, melted butter, and white vinegar. Mix well to combine.

Add the cayenne pepper, garlic powder, paprika, salt, and black pepper to the mixture. Stir until all the ingredients are well incorporated.

Taste the sauce and adjust the seasoning to your liking. If you want it hotter, you can add more cayenne pepper or hot sauce. If you prefer it milder, you can add more melted butter.

Once the sauce is well-balanced to your taste, it's ready to use.

You can use this hot chicken sauce as a marinade for chicken before grilling or frying, or you can drizzle it over cooked chicken for a spicy kick.
Nutrition Information
Carbohydrates: 8 g;
Calories: 120kcal;
Protein: 1 g;
Cholesterol: 16 mg;
Saturated Fat: 5 g;
Fat: 19 g;
Potassium: 24 mg;
Sodium: 486 mg.
FAQs
Can I Adjust the Spice Level of Dave's Hot Chicken Sauce?
You can customize the spice level by adjusting the cayenne pepper sauce and chili powder in the recipe. Tweak the quantities to suit your heat preferences.
How Long Does Dave's Hot Chicken Sauce Last, and Can It Be Stored?
The sauce can be stored in the refrigerator for several weeks. Its flavors improve over time, so consider making it in advance and letting it age for a day or two for an enhanced taste.
Are There Any Recommended Variations or Additions to the Recipe?
Don't hesitate to experiment! Add a touch of honey for sweetness, or try different pepper varieties to customize the flavor profile. Dave's Hot Chicken Sauce is versatile, allowing creative adaptations to suit your taste preferences.