Only 4 basic ingredients and 10 minutes are required to make this quick keto alfredo sauce. Additionally, homemade low-carb alfredo sauce is considerably creamier, richer, and more flavorful than those in jars.
The greatest way to quickly satiate a need for comfort food is with this keto Alfredo sauce recipe! Unlike some store-bought sauces, this sauce is inherently low carb and keto because it contains no strange ingredients or thickeners like cornflour.
What is Alfredo Sauce?
In contrast to traditional red sauces, alfredo sauce comes in a creamy form and can be made with parmesan cheese, butter, and smoked common spices.
The sauces available in stores are good but contain artificial thickness, like corn flour and flour, to make them thick and consistent. These also include added ingredients and vegetable oils to keep them shelf stable.  
How to Make Alfredo Sauce Recipe Keto
Serve your favorite keto-friendly pasta substitutes with this simple low-carb Alfredo recipe, or serve it with regular pasta for non-ketovores.
Low-Carb Alfredo Sauce Keto Ingredients
Garlic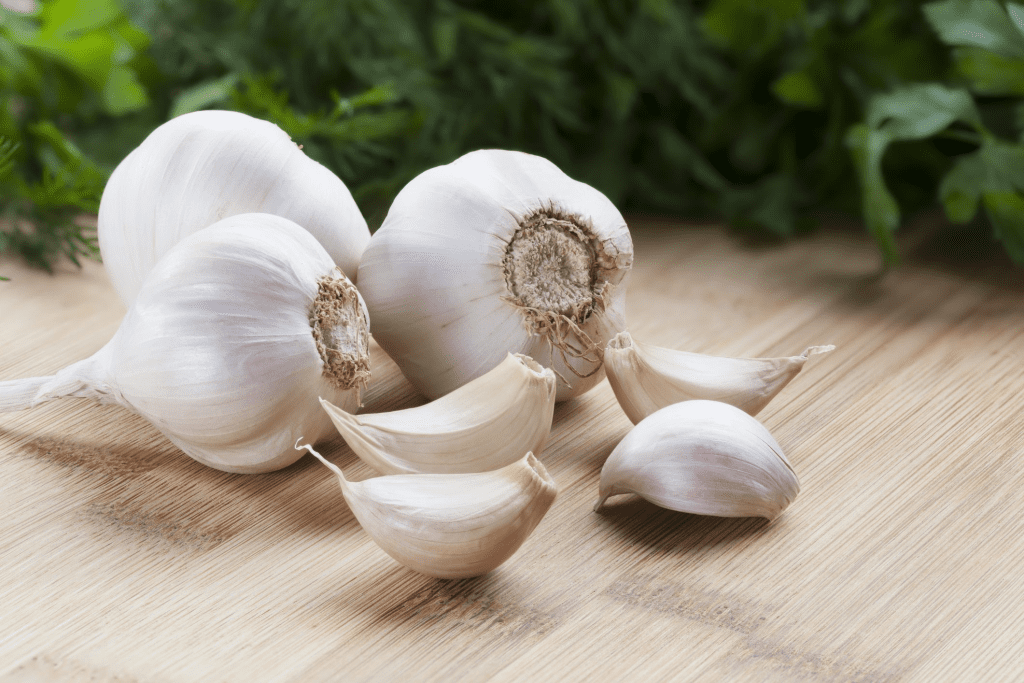 The keto sauce recipe cannot skip the garlic, as it can be made with 6 cloves, but you can reduce the amount if you want to have less garlic flavour.
It is also best to substitute it with garlic powder; use ¾ teaspoon instead of 6 cloves.
Butter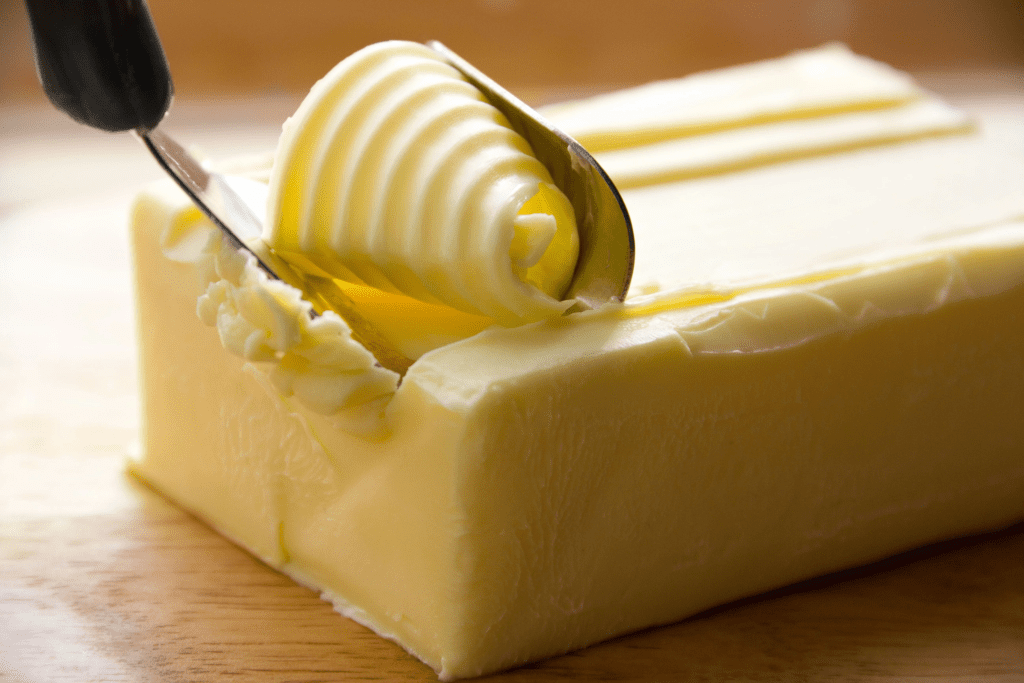 I use grass-fed butter as a professional chef, but any unsalted variety can also be a good option.
Grated parmesan cheese
Cheese in any keto-friendly recipe adds thickness and flavor as it is the main ingredient in the Alfredo sauce recipe. Use it freshly grated, or you can also use it in pre-grated form.
Shredded parmesan also works well, but it can take longer to melt. Cream cheese is also a good alternative for thickening, but the flavor and taste would be completely different.
So it is not good to use unless you want a more tangy creamy sauce.  
Heavy Cream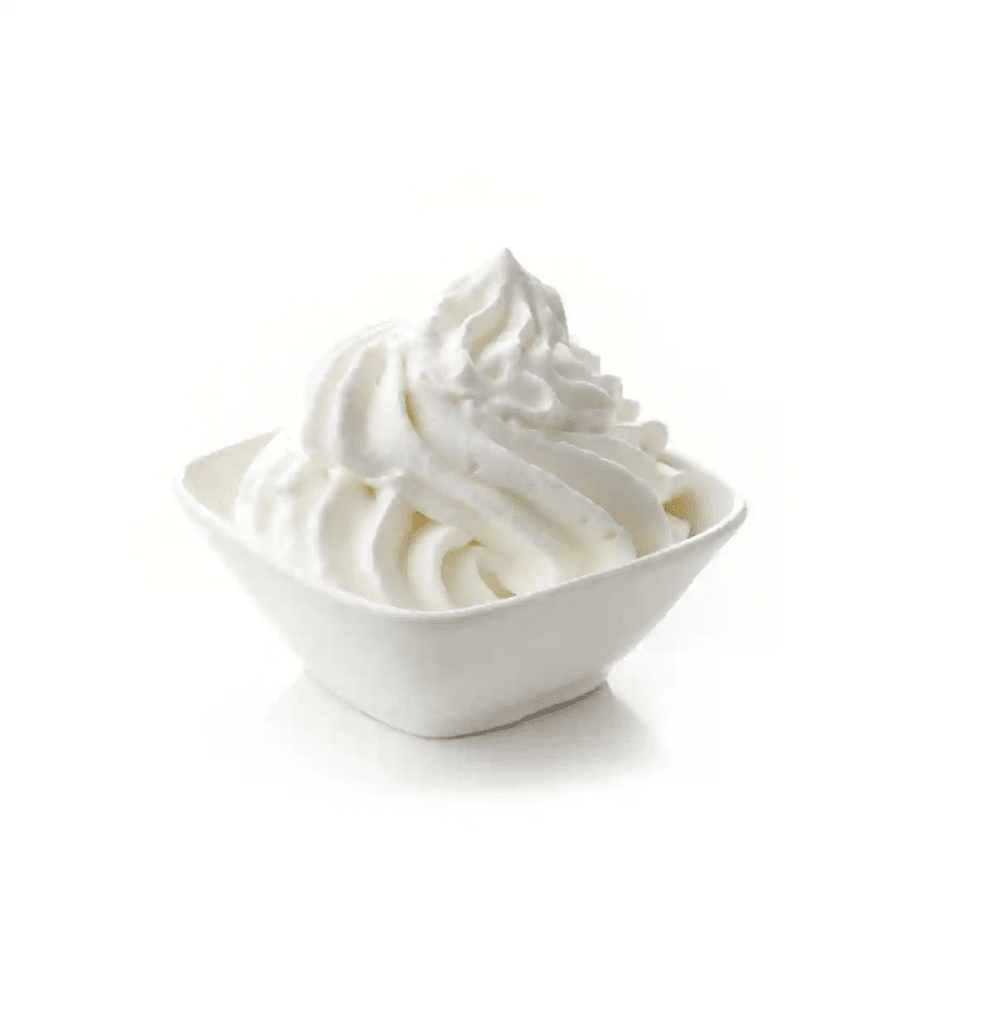 Cream in the Alfredo sauce adds richness while keeping it consistently pourable. If you don't mind the flavor and need a substitute, you can go for coconut full canned milk.
I don't advise using almond milk because the final sauce will be too thin.  
Nutmeg
For an easy Alfredo sauce recipe, it's the classic ingredient, but you can skip it if you want.
Black pepper and sea salt
If you want toad a little more than you need because the sauce will become mellow cut after mixing vegetables or pasta and don't like the flavor of your sauce, use white pepper instead of black pepper in this recipe.
Steps of How to Make Low-Carb Alfredo Sauce Keto
Saute the Ingredients
In a medium-sized saucepan, add butter and melt it over medium-low heat; take care it should not burn because it can ruin the flavor and taste of the sauce.
Add garlic and saute it until a good fragrance comes in 30 seconds.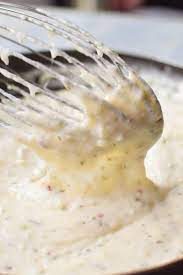 Simmer
Bring the sauce to a gentle simmer and add heavy cream to it. Simmer the batter until the sauce has a thick consistency, and reduce the amount to 1/3. The larger the saucepan you use, the faster it reduces.
Thickens
Gradually whisk the parmesan cheese on low flame until it becomes smooth and even. Adjust the sauce to the thickness and add spices for good flavor and taste. If the sauce is too thick, add heavy cream and an extra amount of cheese if the sauce is too thin.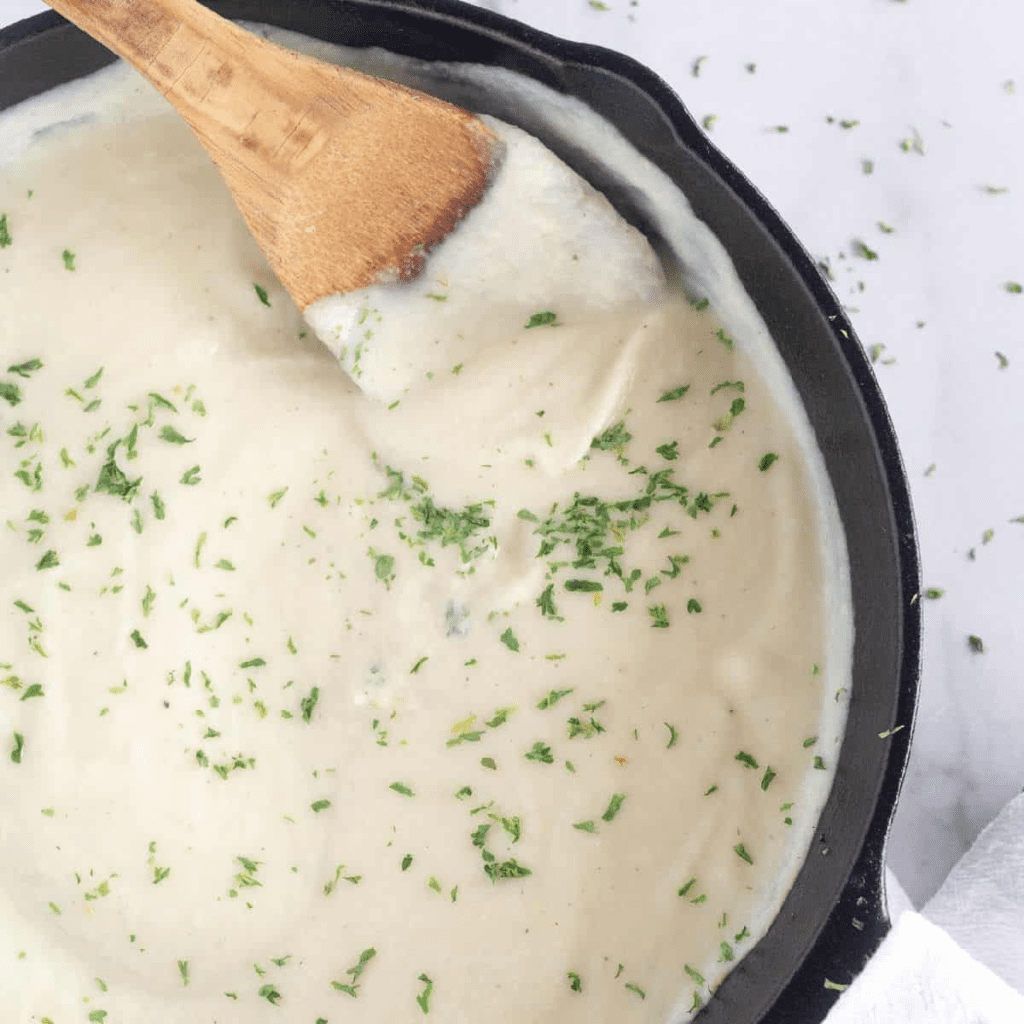 Amount of Carbs in the Alfredo Sauce to Make it Gluten-Free
The homemade alfredo sauce is easy to make with simple ingredients and comes with 2.8 grams of net carbs per ¼ cup of one serving.
The number of carbs in homemade sauce and ready-made versions is completely different depending on their elements. 
So low-carb amount in this sauce will make this completely gluten-free, as even store-bought sauce should also be gluten-free. So you should be very particular about the labels.   
FAQs
What can  I use instead of flour in Alfredo keto sauce?
You can use cornstarch in a small bowl with some cold water or liquid until the mixture becomes smooth to form a slurry.
What is homemade Alfredo sauce made up of?
You can make homemade alfredo sauce using five ingredients: butter, heavy cream, garlic, parmesan cheese, and fresh parsley.
How to make creamy pasta without flour?
Simple boil and strain the pasta, then stir it into the milk, butter and cheese. No making of roux, no addition of any kind of flour to make it thick so creamy it will be so thanks to American cheese.
Conclusion
So I hope you will find this Alfredo sauce creamy and keto-friendly because it contains high-fat ingredients with minimum carbohydrates. As some varieties of alfredo sauce available in the market or store-bought have extra ingredients that increase the carb level, it is best to check the labels. 
As an alternative to a readymade recipe, the steps for homemade alfredo sauce would be the best option because it is easy to make with some available ingredients.