A tasty and healthy beverage that is perfect for any time of day is keto chai. This dish is ideal for satiating your sweet and spicy cravings while staying within the parameters of your low-carb, high-fat lifestyle because it is made with a blend of aromatic spices and has a creamy, frothy texture.
As the keto chai recipe is a well-known and familiar beverage in Asian countries, most people consider it a must-have for their evenings and parties with their families and friends. 
This recipe is a must-try for any fan of the keto diet, regardless of whether you enjoy classic chai or are seeking to try something different. Most people like ket chai with or without milk, but it depends on personal likings and disliking. In this article, we'll demonstrate how to prepare homemade keto chai and offer some suggestions for personalizing it.
Keto Chai Recipe
Preparation time: 10 minutes
Servings: 4 cups
The cherished Indian beverage chai tea has gained popularity throughout the world. Unfortunately, most chai recipes contain a lot of sugar, making it challenging for people following a ketogenic diet to indulge.
But don't worry, keto fans! With the help of this guilt-free keto chai recipe, you may indulge in the same mouthwatering flavors. In addition to being low in carbohydrates, this recipe is simple to prepare and adaptable to your personal preferences.
Ingredients Needed for Keto Chai
Tea Base
Of course, tea is the first component of chai tea! Although you can use any type of tea, black tea is recommended. Tea bags or loose tea leaves are options.
Spices
What gives chai tea its distinctive flavor is the spices. Cardamom, cinnamon, ginger, and cloves are common spices. Add fennel seeds, nutmeg, or black pepper to the mixture. You can combine and match your favorite herbs to make a unique combination.
1. Add the desired amounts of cardamom, ginger, cinnamon, and cloves after brewing the tea.
2. After incorporating it, steep it for two to three minutes.
3. Take out the spices by hand or using a filter.
Sweeteners and Creamers
You'll need a keto-friendly sweetener, like Stevia, erythritol, or another sugar substitute, to make the chai tea sweeter. You can use heavy cream, almond milk, coconut milk, or any other keto-friendly milk alternative as creamers.
1. Add your preferred keto-friendly sweetener and creamer at this point.
2. Stir everything together thoroughly.
3. Give your tasty, keto-friendly chai tea a hot serving and savor it!
Instructions for Making Keto Chai
1. Put 2 cups of water on the stove to boil.
2. Remove the water from the heat and add the tea bags or leaves.
3. Let it steep for 3 to 5 minutes, depending on your desired strength.
4. Take out the tea leaves with a filter or the tea bags.
How to Personalize Your Keto Chai
Making your own Keto Chai is fantastic because you can decide exactly what goes into it.
Choosing Different Tea Bases
Although black tea is traditionally used to make chai, you can use whatever you like. For a distinct flavor profile, try using green tea or rooibos tea.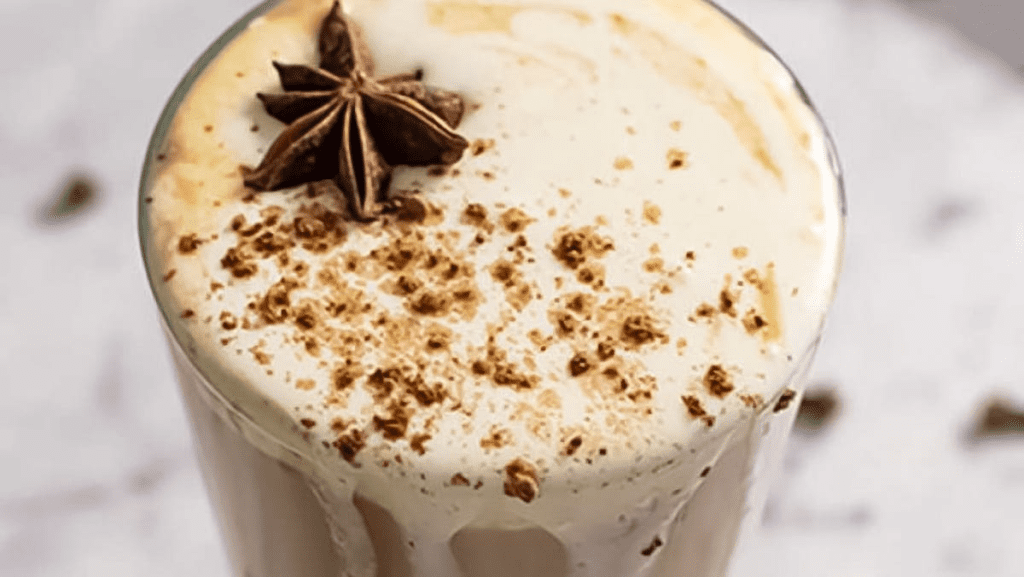 Changing the level of spice
Increase the quantity of ginger or black pepper in your spice blend if you prefer your chai with more heat. On the other hand, if you like a milder chai, you can cut back on the spices or omit some of them entirely.
Is Chai Tea OK for Keto?
Whether you want a warm, warming beverage in the morning or a quiet drink before bed, Keto Chai is ideal for any time of day. It's also excellent for having fun with visitors or relaxing by yourself.
Anyone living a Keto lifestyle will love the tasty and soothing beverage keto chai. It's sure to become a favorite in your recipe collection with its warm spices and creamy texture. So immediately prepare your perfect cup of Keto Chai by grabbing your favorite tea and spice combination. Keto Chai is a tasty and nutritious substitute for regular chai that you can simply tailor to your taste preferences. You can make a delicious meal with just a few essential items with simple instructions.
This post has given you some helpful advice and insights on making the ideal cup of keto chai. So the next time you crave something sweet and spicy, try this dish and enjoy the mouthwatering flavors guilt-free!
Although black tea makes traditional chai, you can also try green tea, rooibos, or herbal blends. Just be aware of how much caffeine is in your preferred tea. While in winter, most people like to drink green tea to lose weight and for the best of their digestive systems.
You may use almond, coconut, or cashew milk to make your Keto chai creamy and frothy, among other dairy-free alternatives. Just be sure to get the unsweetened varieties.