So most of you will be familiar with the bulletproof coffee versions as social media platforms are full of pictures of mugs loaded with frothy coffee recipes.
This coffee combines healthy fats like grass-fed butter and MCTs for those who have yet to taste it. 
Adding fat with any type sometimes seems odd, but it's delicious as bullet coffee keto contains many essential nutrients. In contrast, most usually believe that adding butter to coffee will not make your drink so oily.
So if you blend your coffee well, it will give you a creamy look and texture. However, the bulletproof coffee recipe is only good food for some but can be used as an additional supplement in the ketogenic diet. 
So let's jump into the Best bullet coffee recipe.
Bullet Coffee Keto
Servings: 2 servings
Preparation time: 20 minutes
Making time: 10 minutes
Although BP coffee is a cup of any butter coffee for most people and was made first by Dave Asprey of Bulletproof, initially, it was made with real coffee beans with the lowest mold toxin levels. The coffee is unique and delicious without any use of cream or sweetener.
However, if you adhere to a restricted keto diet, keto coffee can do many good things for your body. If it is consumed in a proper way and amount, the fat-rich coffee can be helpful to boost their fat intake and reach a deeper level of ketosis for sure dieters.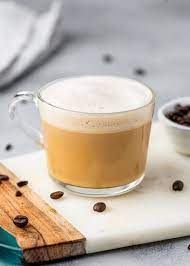 Moreover, keto coffee can help lose weight if taken in moderate amounts for those already on the keto diet.
Alternatively, those not following a low-carb diet may pack more pounds by lessening the fat in keto coffee. 
Essential Ingredients for Bulletproof Coffee
1 cup of freshly brewed coffee.
1 tablespoon of Brain octane oil XCT oil, or any extra virgin oil
1 tablespoon of unsalted grass-fed butter
How to Make Coffee With Blender
Using any preferred options, brew your coffee with either the hand beater or the blender.
To make one serving use 240ml of water and 21/4 tablespoon of ground coffee powder
Bring the water to a boil and place ground coffee into the French press, let the water cool for a minute. Pour the water into the French press and stir it very vigorously. 
Steep it for 2 to 4 minutes, depending on the preferred strength.
If you use an immersion blender, pour the freshly brewed coffee into a blender or in a heated jar.
Add octane oil, butter, and other optional ingredients like freshly chopped nuts to make it a more keto-friendly drink.
Ensure you use only some coffee at a time, then do not leave it in the French press.
Instead, you can keep the remaining in a thermal carafe or mug to keep it warm.
So this is your BPC coffee keto recipe; serve it with your favorite snacks.
How to Make BulletProof Coffee With Milk Frother
An alternative method to make bulletproof coffee is by using a milk frother. Adding a milk frother to a keto recipe of coffee, you can make up to three cups of bulletproof coffee easily and quickly. No mess, no fuss, and you do not have to take the device apart and spend your time cleaning it. 
Milk frother in a coffee creates tiny microbubbles and aerates milk, leading to a creamy and light texture by increasing its volume. There is a wide range of techniques for using frothers to make various types of foams with different flavors with smooth and creamy surfaces for a good appearance.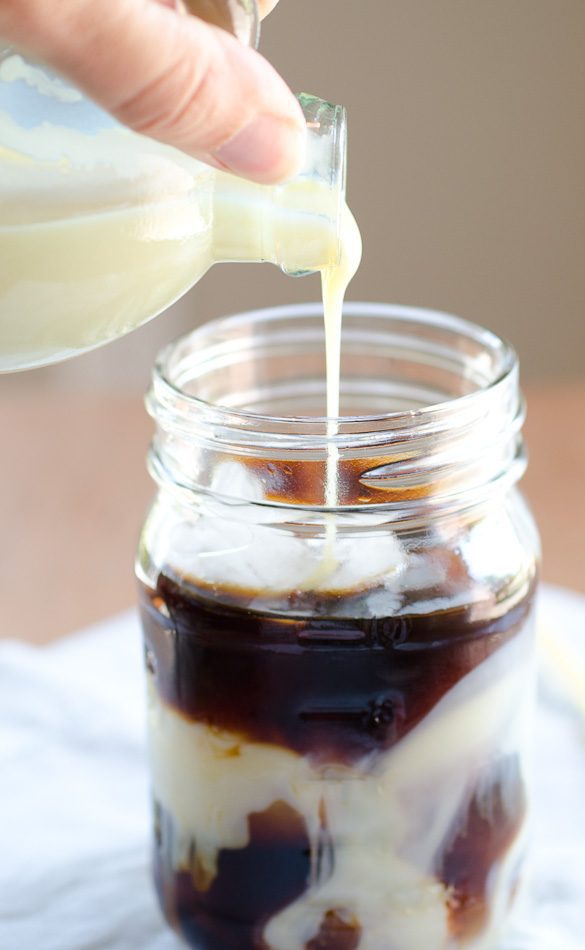 So leave it at room for expansion.
Frothing for a coffee in a mug works best if it is too big, or you can also make it in a large jar before pouring it into a cup.
If the liquid is so close to the top of the mug, it will overflow while you froth it.
Add all the above mentioned ingredients to a mug or in a vast glass, and add milk to make it creamy and frothy.
Transfer it into a mug if needed, and it's your coffee with the addition of a frother.
Serve it cold as desired.
Bullet Coffee Keto With Hand Beater
The most traditional and well known to cause bulletproof coffee is to make it with a hand mixer or beater. The process is easy to make a bullet coffee recipe with this handy tool.
All you have to do is put all the ingredients in a large mixing bowl, beat with a hand mixer at low speed, and then go to a specific medium to high speed. Increasing your mixer's speed will give it a creamy and foamy texture. If you do not get the desired constancy, you can add milk frother in it and serve.