I wasn't in love with Indian recipes and food that are trending these days. But my family and friends like them most, so I thought to try some traditional ones in my kitchen for common occasions.
The easy and quick keto butter chicken recipe is one of those dishes I did hands-on practice to make everyone happy. 
So without waiting, let's move on to the detailed butter chicken recipe keto.
Easy Keto Butter Chicken Recipe
This keto-friendly butter chicken recipe does that, not any other recipe could, and when I served it to my family and friends a couple of months ago, it was the most delicious one to go.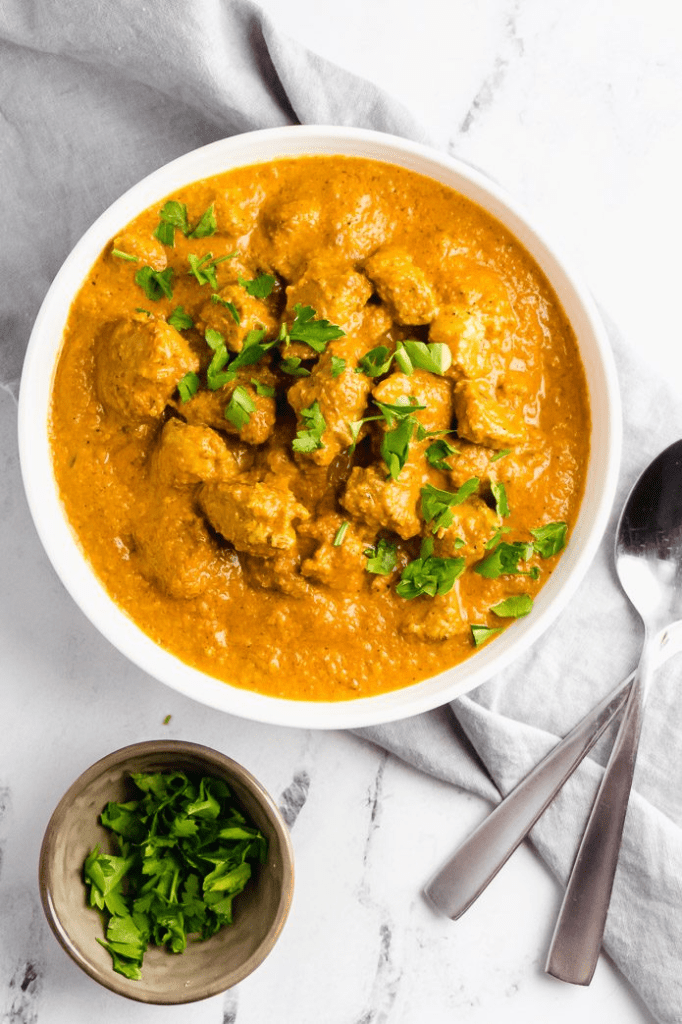 Almost everyone requested me to share a recipe similar to the restaurant style in taste and look just like the take-out they were used to.
What is Butter Chicken?
One of the popular dishes in the Indian food industry is butter chicken with a buttery tomato sauce and curry texture. The common spices used in this recipe are ginger, cumin, cardamom, chili powder, coriander, cloves, and fenugreek seeds, but the gram masala is the most common and important one.
Moreover, the dish is similar to curry with the flavor and touch of creaminess with Indian tomato sauce, as gram masala gives it a profile of primary flavor.
How to Make Butter Chicken Keto?
With easy butter chicken sauce, simple marination steps, and common ingredients from your pantry. You just need to add gram masala powder if you do not make Indian recipes more often. There is no bad reason not to try this out to get the authentic taste of restaurant-style chicken.
Ingredients
The easy butter chicken recipe can be made with simple and available ingredients that are with you in your kitchen.
Greek yogurt
This is the base of your dish that you can use for marination. But much of it is wasted and not used in the cooking process. So buy full-fat yogurt but ensure it is plain, not sweetened.
Garam masala powder
Without garam and masala powder, the chicken curry is incomplete as it adds more flavors and taste to the recipe.
Garlic paste
Garlic is the main ingredient to make a tasty recipe. It adds great savory flavor.
Spices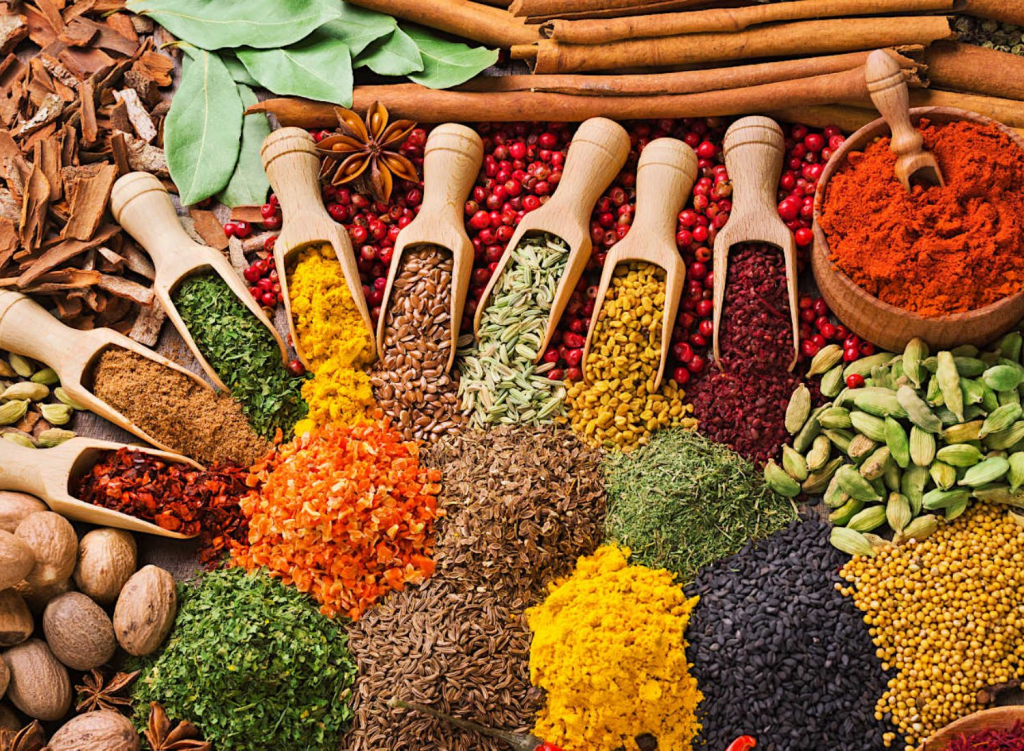 All the spices in the chicken butter are the same that are being used in similar recipes, like salt, chili powder, and black pepper.
Boneless chicken thighs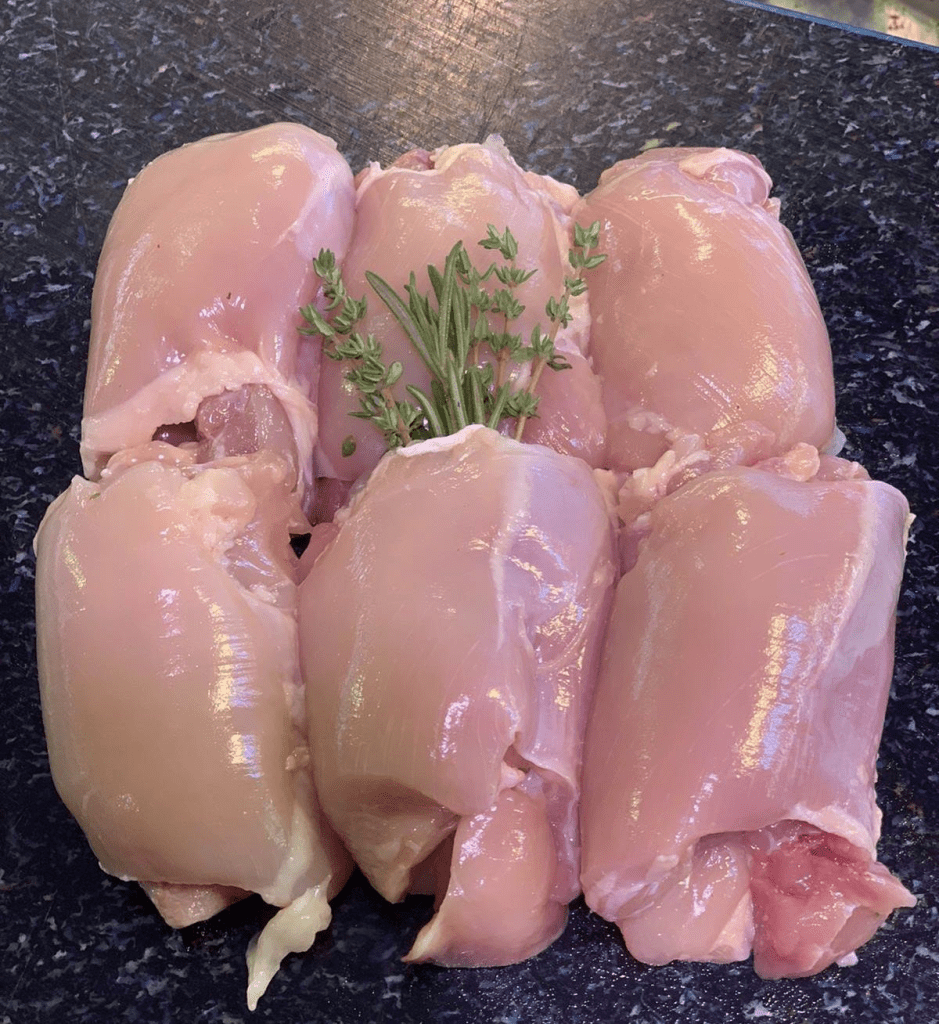 The disk will not be known as ket if it does not have chicken thighs. Both chicken breast and thighs will be the best for this keto recipe.
Butter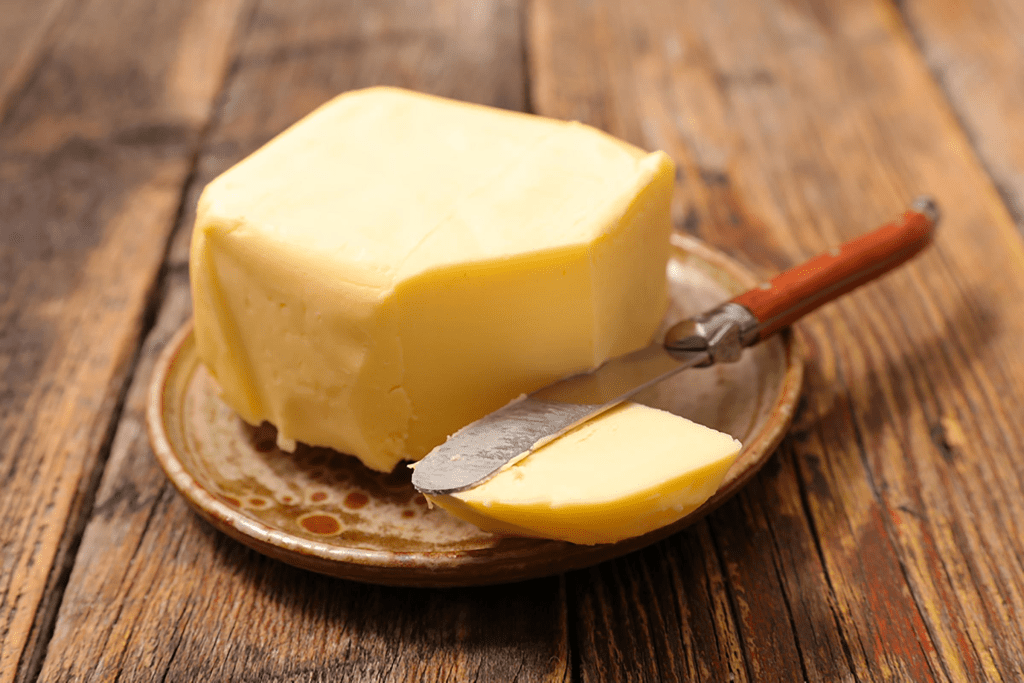 A must-have for a butter chicken recipe is butter to saute all the ingredients with spices and especially onions.
The use of butter gives the unique recipe a traditional flavor and taste.
Make the Marination
Mix Greek yogurt, Cumin, salt, pepper, chili powder, gara masala powder, and ginger paste in a large mixing bowl. Add chicken pieces and thighs and coat all these ingredients well. Cover the bowl with plastic wrap for ½ an hour.
Craramalised Onions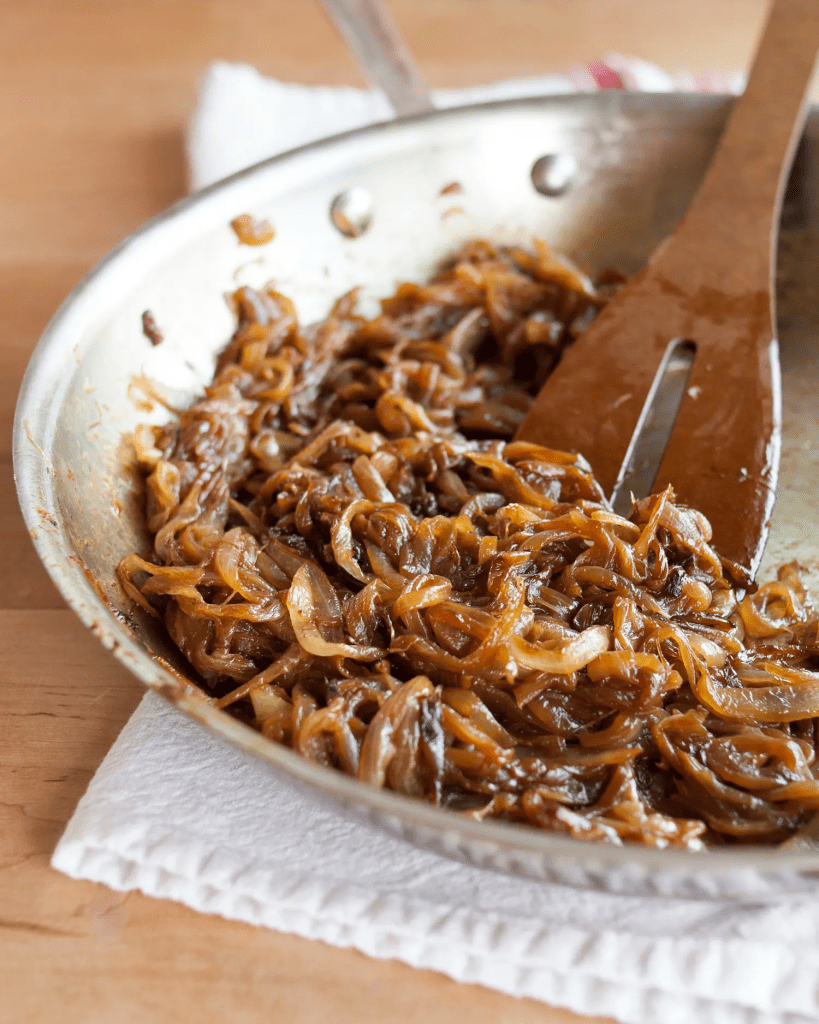 In a large saute pan, melt the butter over medium-low heat and add onions to saute them until become soft and brown. Add a minced garlic or garlic paste in the well made in the center of onions. Saute the paste until fragrant and stir them with the onions.
Make curry sauce
Stir heavy cream, tomato sauce, gram masala powder, chili powder, cumin, ginger paste, and salt to make easy chicken curry.
Prepare chicken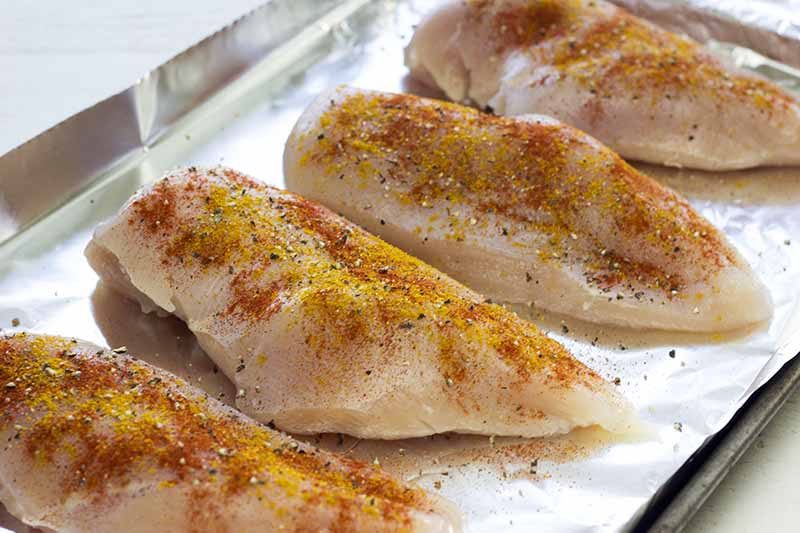 Take out the chicken pieces from the marination material and cut the pieces of chicken with the help of kitchen sheer.
Cook up the chicken
In the frying pan, add the chicken pieces and nestle them into a single layer. Cook the chicken for 1o to 15 minutes until it is cooked with flavor completely. Season the curry chicken with salt if desired, and sprinkle cilantro.
Easy Keto Butter Chicken Recipe
Ingredients
500

g

boneless chicken thighs

cut into bite-sized pieces

3

tbsp

ghee or unsalted butter

1

onion

finely chopped

3

garlic cloves

minced

1

tbsp

ginger

grated

1

tsp

turmeric powder

1

tsp

cumin powder

1

tsp

coriander powder

1

tsp

garam masala

1

tsp

chili powder

adjust according to taste

1/2

cup

tomato puree

ensure it's unsweetened

1

cup

heavy cream

Salt

to taste

Fresh cilantro for garnish
Instructions
Optional step for added flavor. Marinate chicken pieces in some yogurt, a pinch of turmeric, chili powder, salt, and lemon juice. Let it sit for a few hours or overnight.

In a large skillet or pot, melt the ghee or butter over medium heat. Add the chopped onions and sauté until translucent. Add the minced garlic and grated ginger, sautéing for another 2 minutes until aromatic.

Stir in the turmeric, cumin, coriander, garam masala, and chili powder. Cook for about 1 minute until the spices are fragrant.

Add the chicken pieces to the skillet. Cook until they are browned on all sides.

Pour in the tomato puree, mixing well to ensure the chicken is coated with the tomatoes and spices. Let it simmer for about 10 minutes.

Pour in the heavy cream and stir well. Reduce the heat to low and let the butter chicken simmer for an additional 10-15 minutes. The sauce should become creamy and thick.

Taste the sauce and adjust with salt or additional spices if needed.

Once cooked, transfer the butter chicken to serving bowls. Garnish with fresh cilantro.
FAQs
Is butter chicken healthy?
Yes, butter chicken is healthy because the dish is loaded with proteins of over 30 grams and all-natural ingredients with low carbs and sugar. It's a great vitamin C, vitamin A, and calcium source.
Is butter chicken keto?
The butter chicken recipe is keto friendly with low carbs and sugar levels. A ¾ cup of this dish contains 8.6 grams of net carbs. The majority of this amount comes because of tomato sauce, as this option makes up the great keto option. It depends on how much cauliflower rice you serve it with, and you can reduce the recipe to ½ cup as you desire, thus reducing the serving up to 5.7 carbs.
Is butter chicken spicy?
It is easy to modify and customize this ket-friendly chicken dish in terms of spices or not. The dish can be made spicy with spicy like salt, black pepper, red chilli, garlic, and gram masala powder to adjust your taste and flavor with liking.
Conclusion
So you have noticed that with some essential ingredients, you can easily make a butter chicken recipe keto. Simple steps and marination make this recipe tasty only in thirty minutes maximum.
You can serve this chicken curry with garlic bread, ket naan bread, or suited cauliflower rice for an authentic Indian feast or lunch. If your family or friends are on a diet and do not like having high carbs, serving it with rice is best.