Salads and soups are the best options for becoming a real dieter. Whether soups are made with vegetables and meat or the salads are with fruits, olives, or mushrooms, all versions are irresistible.
You can make many soups at home with easily available ingredients in a few hours. 
However, the soups are healthy for your body with essential nutrients and are a complete diet without fat. So they must be a part of your keto-friendly diet. 
Gluten-Free Keto Cream of Mushroom Soup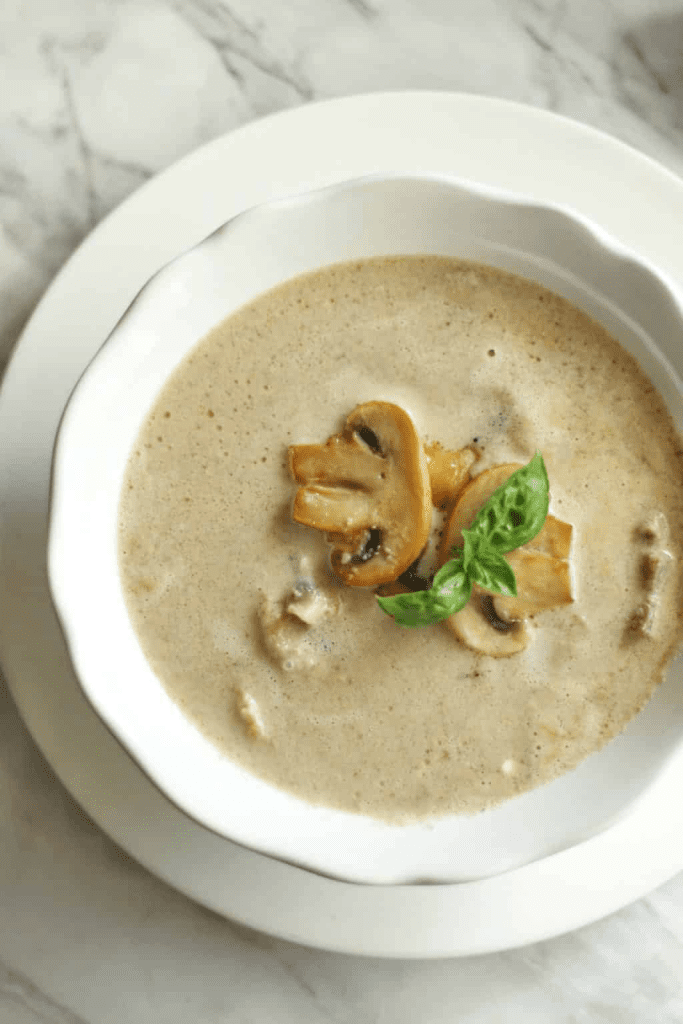 Keto cream of mushroom soup is one of the most favorite of those on a diet because it is made with cream to make the soup thick and fresh mushrooms. Cream in the soup is the ideal substitute for the condensed cream of mushroom soup.
As a professional, I grew up eating delicious side dishes and dinner casseroles made with condensed cream of mushroom soups to make thick gravies that contain everything healthy in it mixed.
Unluckily, the mushroom soup with condensed cream is made with starches to offer a more consistent and thick texture, not to mention the preservatives added to the canned fruits.
The recipe is so simple with fresh mushrooms, cooking with everything down to have a perfect gravy and thickening its texture by adding heavy cream to make it healthier and more nutritious.
Ingredients you will need
Butter
Using high-quality unsalted butter adds a tasty flavor to the mushrooms while you saute them.
Mushrooms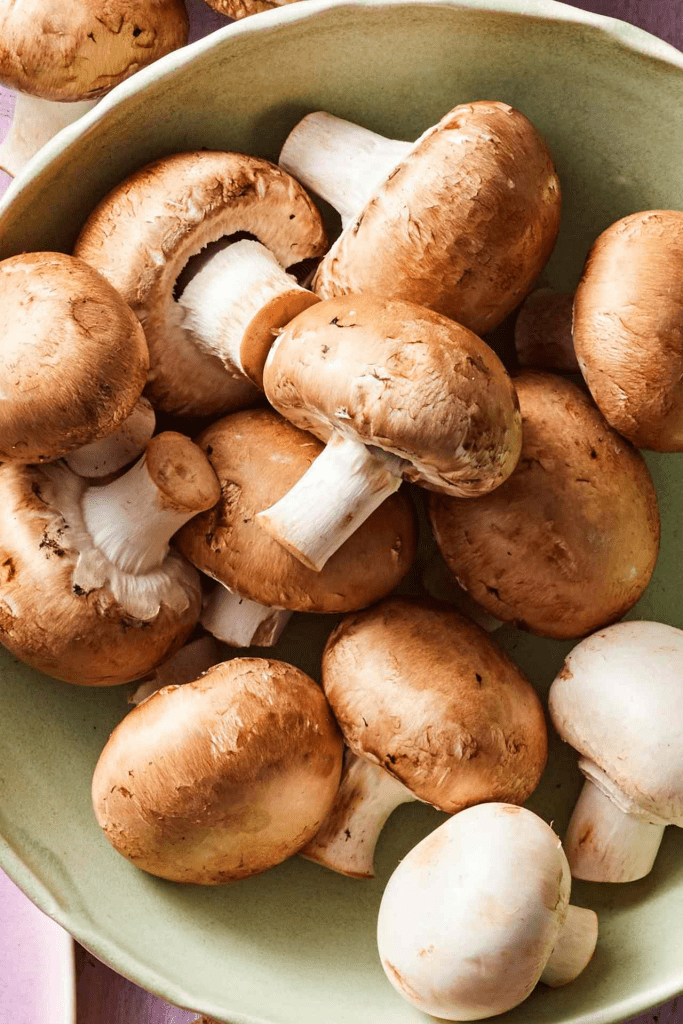 Fresh mushrooms in the creamy soup make the texture delicious for the best flavor. A wide variety of mushrooms is available in the market; you can use any kind and flavor you want. Either it can be meatier portobello mushrooms, crimini mushrooms, or button mushrooms.
Garlic powder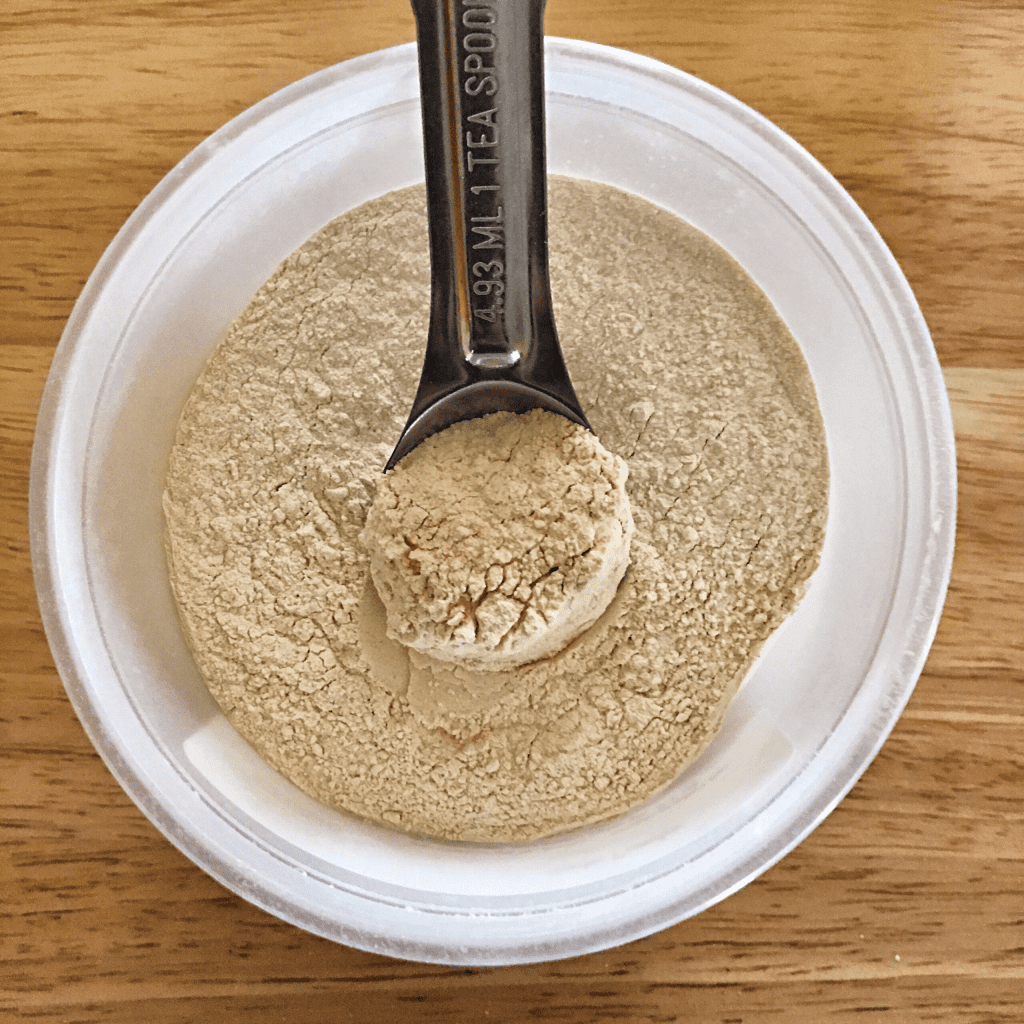 Adding garlic powder is the best option in creamy mushroom soup, but you can also go for a clove of minced fresh garlic for less flavor.
Onion powder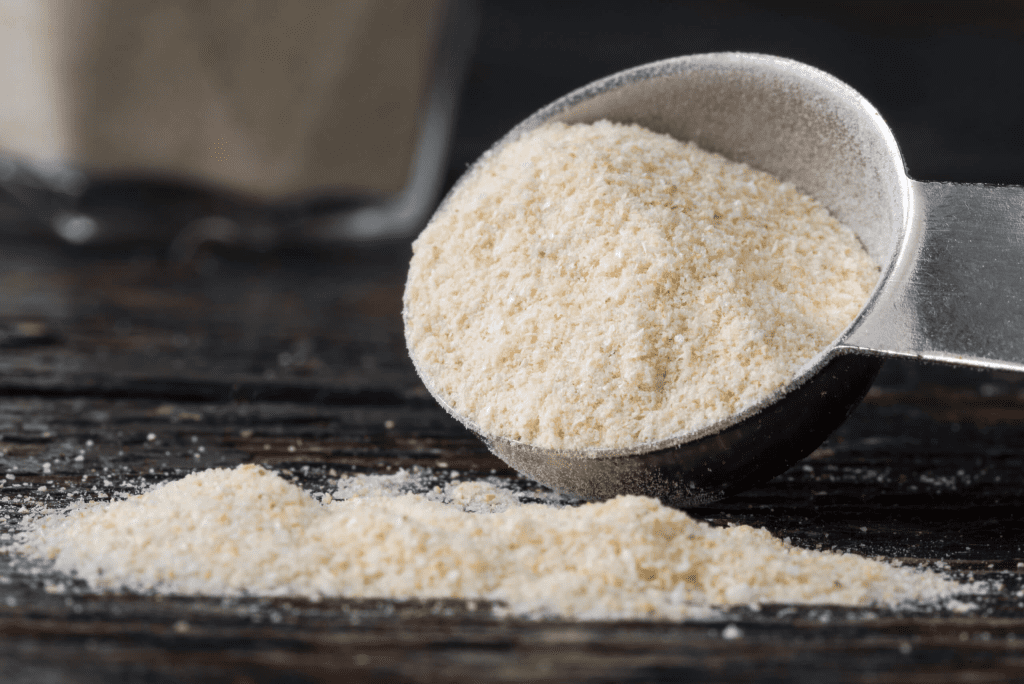 I prefer adding onion powder because it has fewer carbs, but you can also use fresh diced onions for added flavor and taste.
Chicken Broth
Only a small amount of broth at the end of the recipe will be helpful to make the pan deglaze after cooking of mushrooms; you can also use vegetable broth instead of chicken broth, but using beef broth is not recommendable as it can overwhelm the flavor of the mushrooms.
Heavy cream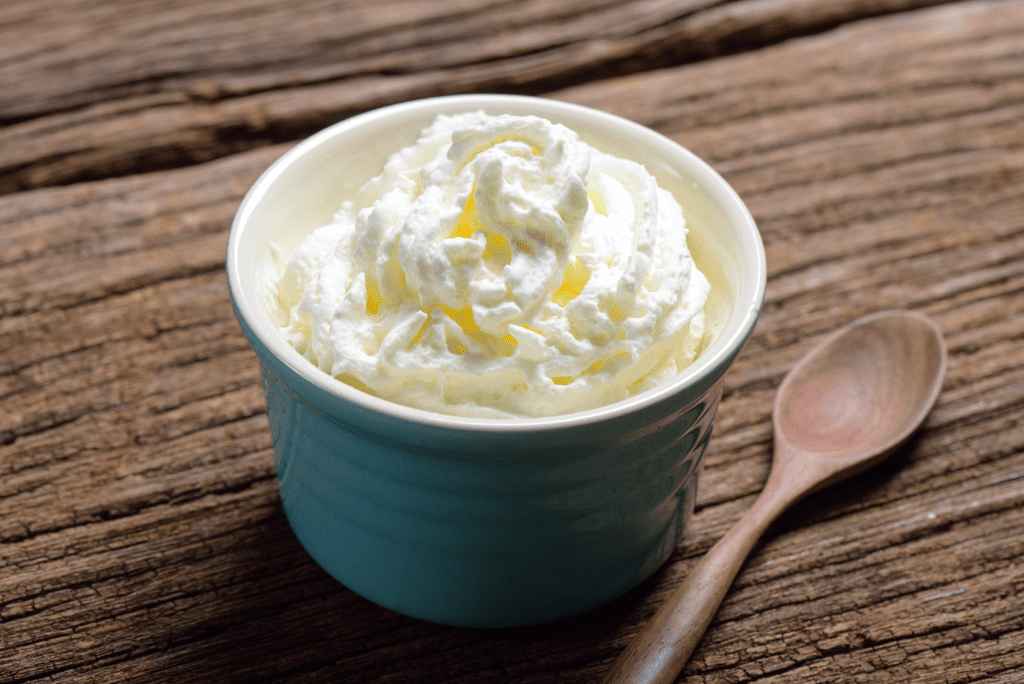 This is the ingredient where the magic happens. Add the cream, rich in nutrition, to the soup and simmer until everything becomes smooth and even with a flavored texture. The look of the dish will be similar to the consistency of wet oatmeal.
How to Make Keto Cream of Mushroom Soup (Homemade)
Saute the mushrooms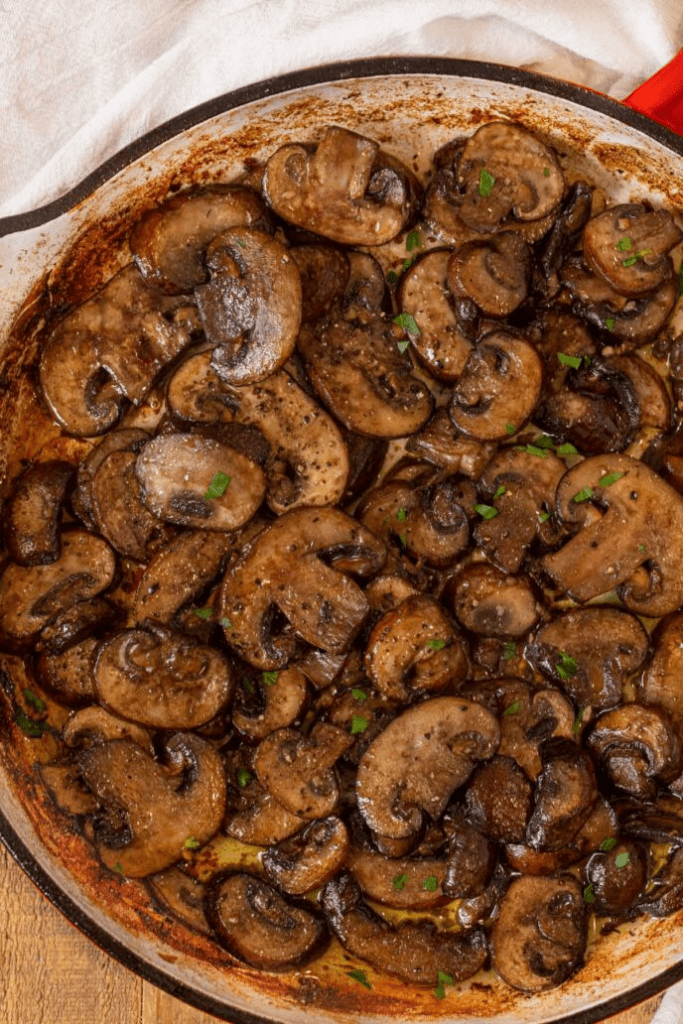 Add the butter to a pan on the stove on medium heat and saute the mushrooms. Let it melt and cook them.
Once the pan is hot, cooking mushrooms on low heat for 10 to 15 minutes will be easy.
Cook mushrooms until they release their maximum moisture.
Season the mushrooms
Add salt, pepper, garlic powder, onion powder, and creamy chicken to make the gravy smooth and even. To get the best results stir the mixture with the wooden spoon and scrape the brown bits from the bottom of the pan.
Cook the batter for 5 minutes, and set aside ⅓ rd of the mushrooms, Don't worry about the exact amount. Set them in the pan to keep them aside.
Add the heavy cream
To make the puree of the soup, pour heavy cream into the pan and immerse the blender in it to make it even and smooth.
It will be ideal to leave some bits of mushroom chunks, but making a good puree will make it texture thick and condense.
Add the remaining mushrooms to the soup and continue to cook for 15 to 20 minutes until the soup has a thick texture.
Is soup of mushroom cream keto?
Generally, mushroom soup is made with condensed cream by cooking all the ingredients with the roux made of flour and butter, which helps make a thick and smooth soup.
It is undoubtedly a keto version of the soup without high carbs and starches. Instead of making the thick texture by adding artificial elements, we use heavy cream that is completely nutritious, then add a puree component of mushrooms.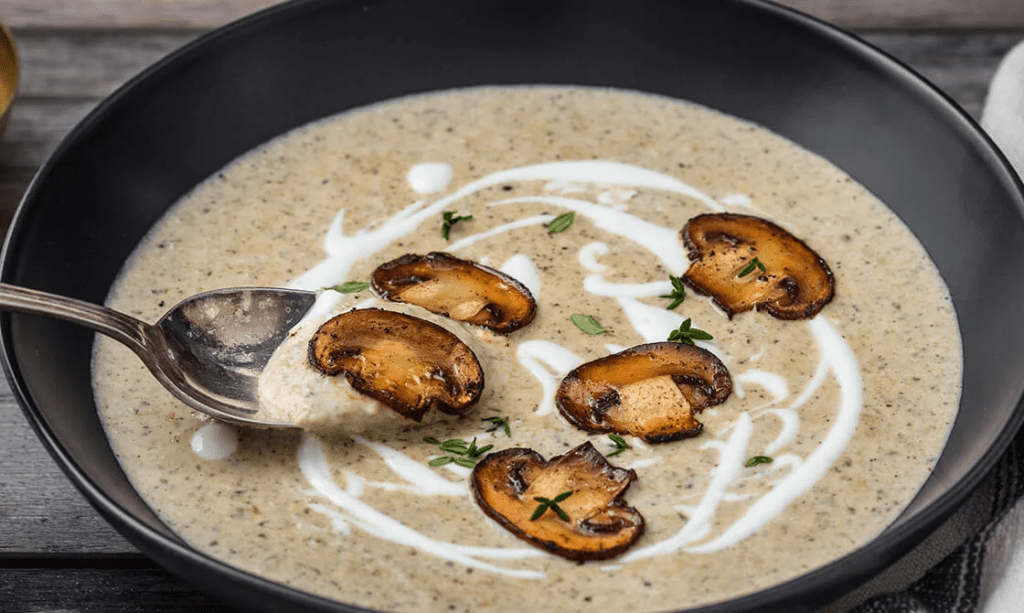 When excess moisture evaporates from the mushrooms, simmer all the ingredients together, and the soup goes to ideal consistency by getting thick.
At the end of the recipe, you will get 18 ounces of condensed cream in a mushroom soup with 6 net carbs per 4.5 ounces.
Making Mushroom Soup Ahead of Time
Yes, you can make the creamy mushroom soup before serving it to the guests. You can also store it in the fridge for 3 to 4 days in an airtight container or sealed can.
If you want to freeze or thaw it in the fridge before using you can easily go for it.
Nutrition Value of the Mushroom Soup
Serving: 4 to 5 ounces
Calories: 490 Cal
Carbohydrates: 7 gram
Protein: 6 gram
Fat: 50 gram
Saturated fat: 31 gram
Polyunsaturated fat: 1 gram
Cholesterol: 179 gms
Vitamin C: gm
Calcium: 81 gm
Iron: 1 gm
FAQs
Can you eat cream soup on the keto diet?
Yes, you can eat cream soups either with vegetables. Meat or fruits on a keto diet.
Does cream of soup have carbs?
One serving of mushroom soup with cream contains 1 kg of carbs with 2.1 net proteins.
Conclusion
So that's all about creamy mushroom soup keto!
A soup with creamy, gluten-free keto cream of mushroom soup, made with just a few simple ingredients, is a great addition to your meal as a side dish.
Mushroom soup is one of the well-known delicious ones with low carb with high energy levels. Fresh mushrooms are ideal, but you can also use canned fruits, which can make the taste different.