You might even think that a dairy diet is everything, but from high-carb snacks and candies to keto recipes, we can eat many healthy things with milk options. There is no issue with this option if you are not intolerant or allergic, but what you should do to have dairy products and protein?
Luckily, there is a wide of dairy-free keto recipes and dairy substitutions that will be best to live a dairy-free lifestyle, regardless of what diet you are on.
These dits include pumpkins, cheese, meat, seafood, vegetables, fruits, salads, and many more.  
What are Dairy Free Keto Recipes?
Many of us are facing some dairy intolerance, whether dairy protein intolerance, lactose intolerance, or a full-blown milk allergy.
So to improve your general health and prevent potential issues, you can follow dairy-free keto recipes and diets.
Dairy-free Keto for Breakfast
Starting your day on the right foot is crucial, especially when you're focused on maintaining both a keto and dairy-free lifestyle.
But fear not, because we've got you covered! We're thrilled to present a collection of breakfast recipes crafted specifically with your needs in mind. These dairy free breakfast keto recipes celebrate the keto philosophy of high fats and low carbs, all while ensuring dairy doesn't make an appearance on your plate.
Embrace a morning of delightful flavors and satisfying ingredients with these recipes, and let your breakfast not only fuel your day but also align seamlessly with your dietary journey.
Dive in and let your mornings shine even brighter!
Keto Breakfast Brownie Muffins
Chocolate brownies for a very healthy breakfast?
Why not!
You can't go the wrong way if you consume chocolate brownie muffins in your breakfast if they are ket-friendly. The muffins fit the bill with 4 grams of net carbs per serving.
So it is the best option for those who have chocolate cravings in the morning.
Pumpkin Pie Spiced Waffles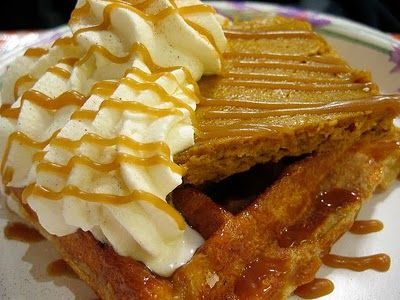 Not only the pumpkins are keto-friendly, but they are dairy free as well. They are soft and fluffy from the inside and crispy from the outside, thus offering a perfect way to make your morning warm and a good start when the temperature drops.
Pumpkin Spiced French Toast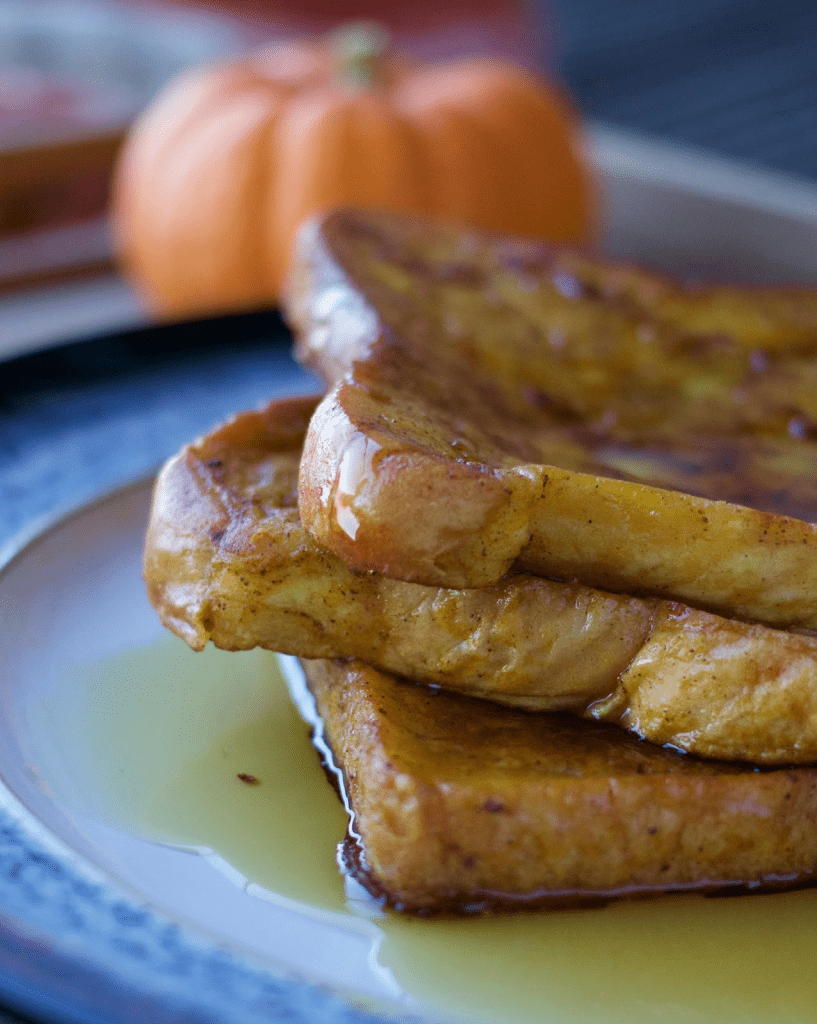 If you are in love with pumpkin flavors, then a great option will be pumpkin-spiced French toast that is decadent and keto-friendly.
Feel free to cover it with extra keto maple syrup for a finishing and garnishing touch. So it will be a good idea as a seasonal favorite and can be ideal for breakfast. 
You can also use coconut oil instead of butter to make it a 100% dairy-free diet.
Keto Zucchini Bread with Walnuts
Without excess carbs, zucchini bread?
Yes, it would be right. In my opinion, it is a good ket version compared to the real thing. For this purpose, you should replace wheat flour with almond flour and sugar with erythritol and end your breakfast with keto-friendly zucchini bread.
Dairy-Free Keto for Lunch (6 Healthy Recipes)
We understand that dietary restrictions or preferences can sometimes make meal planning a challenge. Therefore, we've curated a list of six delectable dairy-free keto recipes exclusively tailored for your lunchtime cravings.
These dishes not only celebrate the essence of the ketogenic diet – high fats and low carbs – but also ensure that dairy is given a miss without compromising on flavor.
1. Avocado Tuna Salad
Ingredients:

1 can of tuna, drained
1 ripe avocado, pitted and diced
2 tbsp fresh lemon juice
Salt and pepper, to taste
Optional: diced cucumbers or celery for added crunch

Instructions:

In a bowl, combine the drained tuna and diced avocado.
Add lemon juice, salt, and pepper.
Mix until well combined.
Serve over lettuce leaves or enjoy on its own.
2. Zucchini Noodles with Pesto
Ingredients:

2 medium zucchinis, spiralized
3 tbsp olive oil
1 cup fresh basil leaves
1/4 cup pine nuts
2 garlic cloves
Salt and pepper, to taste

Instructions:

In a blender, combine basil, pine nuts, garlic, and olive oil. Blend until smooth.
Season with salt and pepper.
Toss the zucchini noodles with the pesto sauce.
Serve cold or slightly heated.
3. Coconut Curry Chicken Soup
Ingredients:

1 lb chicken breasts, diced
2 tbsp coconut oil
1 can coconut milk
2 tbsp curry powder
1 cup chicken broth
Vegetables of choice (like bell peppers, broccoli, or green beans)

Instructions:

In a pot, heat coconut oil and add diced chicken. Cook until browned.
Add the vegetables and sauté until slightly softened.
Pour in the coconut milk, chicken broth, and curry powder.
Let it simmer for 20 minutes until flavors meld together.
4. Roasted Veggie Salad
Ingredients:

Assorted vegetables (like bell peppers, zucchini, and asparagus)
3 tbsp olive oil
Salt and pepper, to taste

Instructions:

Preheat oven to 400°F (200°C).
Toss the veggies in olive oil, salt, and pepper.
Spread on a baking sheet and roast for 25-30 minutes.
Serve warm or cold.
5. Beef Stir-Fry
Ingredients:

1 lb beef strips
2 tbsp coconut oil
Assorted veggies (like bell peppers, snap peas, and broccoli)
3 tbsp tamari or coconut aminos
1 tsp ginger, grated

Instructions:

In a wok or large pan, heat coconut oil.
Add beef strips and cook until browned.
Add in veggies, tamari or coconut aminos, and ginger.
Stir-fry until veggies are tender.
6. Spinach and Mushroom Omelette
Ingredients:

3 eggs
1 cup spinach, chopped
1/2 cup mushrooms, sliced
1 tbsp olive oil
Salt and pepper, to taste

Instructions:

In a pan, heat olive oil.
Add mushrooms and sauté until browned.
Add spinach and cook until wilted.
In a bowl, whisk the eggs with salt and pepper. Pour over the veggies in the pan.
Cook until the omelette sets, then fold and serve.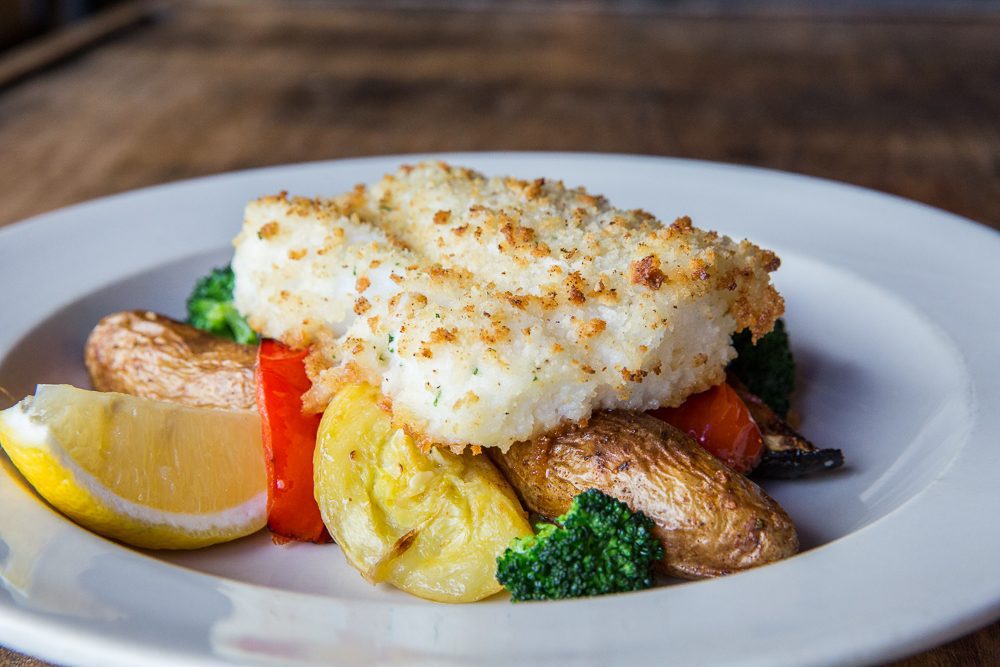 Potential Benefits of Dairy-free Keto
Using a standardized ketogenic diet regularly positively impacts our whole body's health. However, if you do not face any results, you cut the dairy products, which may hold you back.
So cutting down or limiting dairy things in your diet you can have the following benefits:
Clearer skin
It is proved with the latest research that there is a direct connection between dairy intake and acne. Although the linkage is slight, some information suggests that sugars and dairy proteins may lead to pimples.
Increased fat loss
Dairy products in your diet plan are easy to overheat, especially keto. Most keto dieters can go for high-fat dairy products, and cheese. These products can slow progress and result in a weight loss stall.
Decrease inflammation
Dairy-free keto recipes we cut from our diet may lead to overall inflammation levels that tend to fall.
Improved gut health
Using keto recipes without dairy products can damage our gut and lead to GI issues. So by cutting these foods, you can have a chance to improve intestinal health, and recover, heal, and digest food very easily.
Reduce stress and increase energy
You will feel motivation throughout day-long activities and an increased energy level. Reduced stress without inflammatory stress caused by intolerable foods.
Better thyroid health
Those who have autoimmune-related thyroid issues are likely to have dairy protein sensitivities. So it is best to cut down dairy products from the diet, which can lead to healthy thyroid functions and help improve in body issues.
FAQs
How can I eat keto without dairy?
There are many ways to eat Keto, like having. 
Variety of meat, eggs, and seafood. Nuts, seeds, oils, and low-carb vegetables.
How to start the keto diet at home in Pakistan?
You can go for the keto diet by eating 1 glass of water and an omelet. Green tea salad, strawberries, and almonds are snacks for a whole day.
Is yogurt milk keto?
If you have no energy or sensitivity, sour creme or whipped cream full fat, rich cheese, and thick yogurt as a part of the keto diet.
Conclusion
It is clear from the benefits discussed above that the easiest way to cut dairy products from your diet is by opting for dairy-free keto recipes with the best ingredients. You can know for must that you can buy products without dairy elements by replacing them with delicious keto recipes.